PoetryMagazine.com


Fall 2016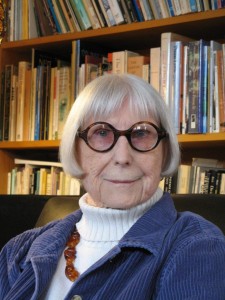 Special Feature Diane Wakoski won the Poetry Society of America's William Carlos Williams Award, and The Collected Greed, Parts 1-13 (1984). Her honors include a Fulbright fellowship, a Michigan Arts Foundation award, and grants from the Guggenheim Foundation, the Michigan Arts Council, the National Endowment for the Arts, and the New York State Council on the Arts.

Carolyne
Wright
's
new book is the ground-breaking anthology, Raising Lilly Ledbetter: Women Poets Occupy the Workspace, co-edited by Wright and published in Lost Horse Press's Human Rights Series (2015). Her poetry collections include Mania Klepto: the Book of Eulene (Turning Point); A Change of Maps (Lost Horse); and Seasons of Mangoes and Brainfire (Eastern Washington UP/Lynx House Books), which won the Blue Lynx Prize and American Book Award.

Tess Taylor''s chapbook, The Misremembered World, was selected by Eavan Boland and published by the Poetry Society of America. Her work has appeared in The Atlantic, Boston Review, Harvard Review, The Times Literary Supplement, and The New Yorker. The San Francisco Chronicle called her first book, The Forage House, "stunning," and it was a finalist for the Believer Poetry Award. Tess is currently the on air poetry reviewer for NPR's

Alicia Jo Rabins
'
book,
DIVINITY SCHOOL
, was selected by C. D. Wright for the 2015 American Poetry Review/Honickman First Book Prize. Alicia tours internationally with her band,
Girls in Trouble,
an indie-folk song cycle about the complicated lives of Biblical women.
A Kaddish for Bernie Madoff,
her one-woman chamber-rock opera, was named one of Portland's best theatre performances of 2014 by the Willamette Week..
www.aliciajo.com
Spring 2016
David Bottoms' first book, Shooting Rats at the Bibb County Dump, was chosen by Robert Penn Warren as winner of the 1979 Walt Whitman Award of the Academy of American Poet. Among his other awards are the Frederick Bock Prize and the Levinson Prize, both from Poetrymagazine, an Ingram Merrill Award, an Award in Literature from the American Academy and Institute of Arts and Letters, and fellowships from the National Endowment for the Arts and the John Simon Guggenheim Memorial Foundation.
Cati Porter
'
s poem, "Miss Carriage", was the winner of the 2011 poetry competition from So To Speak: A feminist journal of language and art, judged by Arielle Greenberg. She is founder and editor of Poemeleon: A Journal of Poetry and Executive Director of the Inlandia Institute.
Audrey Shafer is the author of The Mailbox, a children's novel on posttraumatic stress disorder in veterans. Her poetry on anesthesia, medical humanities, and parenthood has been published in journals and anthologies, and is collected in Sleep Talker: Poems by a Doctor/Mother.
Katharine Harer's poetry has been published in literary journals, anthologies, newspapers and online poetry sites. Harer has read her work in hundreds of colleges, bookstores, galleries and cafes and often performs with jazz musicians. She has written an oral history of women who played pro baseball, a travel memoir/homage to Pablo Neruda, and personal essays.
Click here for
a Reading
by Katharine Harer !

Winter 2015-2016

Sally Van Doren is the author of two poetry collections, Possessive (LSU Press 2012) and Sex at Noon Taxes, (LSU Press 2008) which received the Walt Whitman Award from the Academy of American Poets. Her book,Promise, is forthcoming from LSU. Her poems have appeared nationally and internationally in literary journals such as: American Letters and Commentary, American Poet, Barrow Street, Boulevard, Cimarron Review, Cincinnati Review, Colorado Review, Margie, The New Republic, Poetry Daily, Verse Daily, Western Humanities Review. She teaches at the 92nd Street Y.

Judy Kronenfeld is the author of three books of poetry and two chapbooks, most recently, Shimmer (WordTech Editions, 2012) and the second edition of Light Lowering in Diminished Sevenths (Antrim House, 2012) winner of the 2007 Litchfield Review Poetry Book Prize. Her poems have appeared widely in print and online journals (such as American Poetry Journal, Avatar, Calyx, Cimarron Review, Connotation Press, Evansville Review, Hiram Poetry Review, Innisfree Poetry Journal, Natural Bridge, Poetry International, Portland Review, Sequestrum, Spoon River Poetry Review, and Women's Review of Books) and in eighteen anthologies

Florence Miller, born in Newark, New Jersey, taught English and creative writing at McClymonds High School in Oakland, California and advised their literary magazine, Flamingo. The Emmy award winning documentary, Can You Hear Me, was based on her students' poems. She is the author of Upriver: New and Selected Poems and, with Alexis Rotella, Eleven Renga, Yes, and A String of Monarchs. She is co-author of My Dreaming Waking Life and co-editor of Dreaming of Wings and State of Peace: The Women Speak. Her awards include Editor's Choice at the Paterson Literary Review Allen Ginsberg Poetry Contest, the San Francisco Dancing Poetry Contest, and an Ina Coolbrith Poetry Award.
Fall 2015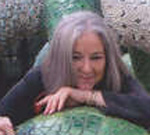 Linda Hogan (Chickasaw) Former Writer in Residence for The Chickasaw Nation and Professor Emerita from University of Colorado is an internationally recognized public speaker and writer of poetry, fiction, and essays. Her collections include Dark, Sweet. New and Selected Poems from Coffee House Press, Indios from Wings Press, Pulitzer nominee Rounding the Human Corners from Coffee House Press and the well-regarded novel People of the Whale from Norton. Her other books include novels Mean Spirit, Solar Storms, and Power The Book of Medicines. Her other poetry has received the Colorado Book Award, Minnesota State Arts Board Grant, an American Book Award, and a prestigious Lannan Fellowship from the Lannan Foundation.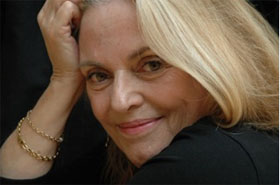 Laure-Anne Bosselaar is the author and of The Hour Between Dog and Wolf, and of Small Gods of Grief which was awarded the Isabella Gardner Prize for Poetry for 2001. Her third poetry collection, A New Hunger, was selected as an ALA Notable Book in 2008. Her poems have appeared iN The Washington Post, Georgia Review, Ploughshares, AGNI, Harvard Review, and many others. She is editor of four anthologies: Night Out: Poems about Hotels, Motels, Restaurants and Bars, Outsiders: Poems about Rebels, Exiles and Renegades,Urban Nature: Poems about Wildlife in the Cities, and Never Before: Poems About First Experiences..
Lauren Camp is the author of two collections: The Dailiness (Edwin E. Smith, 2013) and This Business of Wisdom (West End Press, 2010). Her third book, One Hundred Hungers, won the Dorset Prize (Tupelo Press, 2016). Her poems appear in Radar Poetry, The Seattle Review, World Literature Today, Hobart and elsewhere. Other literary honors include the Margaret Randall Poetry Prize, the Anna Davidson Rosenberg Award, the RL Poetry Award, and three residencies. Lauren hosts "Audio Saucepan"—a global music program interwoven with contemporary poetry—on Santa Fe Public Radio.


Summer 2015
Dawn McGuire
has three poetry collections, the most recent of which, The Aphasia Cafe, won the 2013 Indie Book Award for Poetry and is a Small Press Distribution (SPD) best seller.
She has won numerous poetry awards, including the Sarah Lawrence/Campbell Corner Academy of Language Exchange Poetry Prize for "poems that treat larger themes with lyric intensity."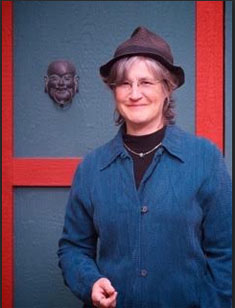 D.R. Goodman has appeared in many journals; in the anthology
,
Sonnets: 150 Contemporary Sonnets
and in an illustrated chapbook
,
Birds by the Bay.
Her poem
"The Face of Things"
won the 2013 Able Muse Write Prize, and is the title work in a new song cycle by composer Joel Mandelbaum, which premiered in 2015 at the Aaron Copeland School of Music in New York.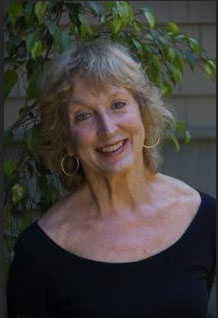 Judy Bebelaar'
s first chapbook of poetry,

Walking Across the Pacific,

was published in 2014 by Finishing Line Press. Of it Lucille Lang Day says:
"In compelling language and memorable images, the poems in

Walking Across the Pacific

tell the ancient stories of sorrow and guilt, love and loss, and love again.
Judy Wells

has published eleven collections of poetry including: I Dream of Circus Characters

,

Little Lulu Talks with Vincent Van Gogh

,

Call Home, and Everything Irish. Wells is also co-editor of The Berkeley Literary Women's Revolution, a chronicle of the founding of Women's Studies in the Comparative Literature Department at UC Berkeley in the 70s. She was recently honored to read at the San Francisco Crossroads Irish-American Festival
Spring 2015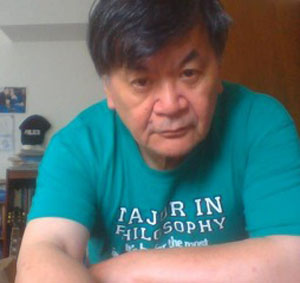 Koon Woon's poetry has appeared in numerous literary journaals and anthologies, including The Poem and the World: An International Anthology and Premonitions: The Kaya Anthology of New Asian North American Poetry. As the publisher of the literary zine Chrysantemum and Goldfish Press, Woon is a vocal advocate of Seattle literature. The Truth in Rented Rooms is his first book and Water Chasing Water was released by Kaya in 2013.
Sheila Packa
has four books of poems,

The Mother Tongue, Echo & Lightning, Cloud Birds,

and

Night Train Red Dust. She was the poet laureate of Duluth, 2010-2012. Her poems have been featured on Writer's Almanac, American Public Radio and in several literary magazines and anthologies.
She has received several writing awards, including two Loft McKnight Fellowships in both poetry and prose.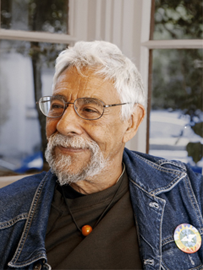 Rafael Jesús González, Prof. Emeritus of literature and creative writing, was nominated thrice for a Pushcart price, he was honored by the National Council of Teachers of English and Annenberg CPB for his writing in 2003. In 2009 he was honored by the City of Berkeley for his writing, art, teaching, activism for social justice & peace, and received the 2012 Dragonfly Press Award for Outstanding Literary Achievement.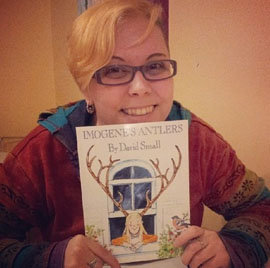 M. Brett Gaffney holds an MFA from Southern Illinois University and works as Associate Editor for
Gingerbread House Literary Magazine.
Her poems have appeared or are forthcoming in
Exit 7, Penduline, Still: The Journal, REAL, Permafrost, BlazeVOX
, and Zone 3 among others.
Winter 2014-2015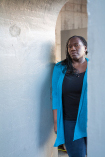 Cynthia Manick has received fellowships from Cave Canem, The Hambidge Center for the Creative Arts & Sciences, the Callaloo Creative Writing Workshop, Hedgebrook, and the Vermont Studio Center. She also serves as East Coast Editor of the independent press Jamii Publishing and curates Soul Sister Revue, a reading series for established and emerging poets.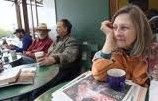 Alta is a poet, prose writer,
and publisher who gained fame for the first woman-owned and feminist Shameless Hussy Press in the 1968 in Oakland, CA that continued until 1989- noted for publishing the first edition of
For Colored Girls Who Have Considered Suicide, When the Rainbow is Enuf
by Ntozake Shange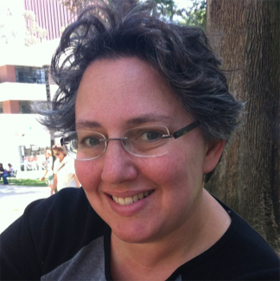 Jenny Factor's
poem collection,
Unraveling at the Name
(Copper Canyon Press), won a Hayden Carruth Award and was a finalist for the Lambda Literary Award. Factor's poems and reviews have appeared in more than a dozen anthologies, including
Poetry 180
and
The Best American Erotic Poems
(Scribner, 2008). Her work has been supported by an Astraea Grant in poetry.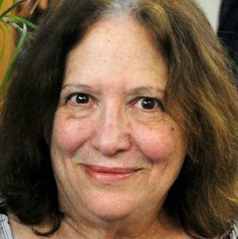 Julia Stein has published five books of her own poetry: "Under the Ladder to Heaven" (finalist in Whitman Competition, American Academy of Poets);"Desert Soldiers"; "Shulamith"; "Walker Woman"; and the latest is "What Were They Like?"about civilians in the Iraq War.
Fall 2014

D. Nurkse
is the author of ten collections of poetry, including A Night in Brooklyn, The Border Kingdom, Burnt Island, and The Fall from Alfred Knopf. Awards include a Whiting Writers Award, a Guggenheim Fellowship, and a Literature Award from the American Academy of Arts and Letters.

Alice Friman's fifth full-length collection is Vinculum, LSU, for which she won the 2012 Georgia Author of the Year Award in Poetry. She is a recipient of a 2012 Pushcart Prize and is included in Best American Poetry 2009. A new collection, The View from Saturn is forthcoming from LSU in 2014.

Margo Taft Stever
's first full-length collection, Frozen Spring, was the winner of the Mid-List Press First Series Award for Poetry (2002). Her chapbook, Reading the Night Sky (Introduction by Denise Levertov), won the Riverstone Poetry Chapbook Competition (1996). She is the founder of The Hudson Valley Writers' Center (www.writerscenter.org) and founding editor of Slapering Hol Press. Ms. Stever has read her poetry at numerous locations, including the Geraldine Dodge Poetry Festival, the Blacksmith House, and tthe Shanghai International Studies University.

Maja Trochimczyk, PhD
,
is a Polish-born California poet, music historian, and photographer. She published four books on music and four of poetry: Rose Always, Miriam's Iris, Chopin with Cherries and Meditations on Divine Names, as well as hundreds of poems, articles and studies.
Summer 2014

Anne Colwell

received the Established Artist in Fiction Fellowship and the Established Artist in Poetry Fellowship from the Delaware State Arts Council, the Mid-Atlantic Arts Fellowship at the Virginia Center for the Creative Arts, and three Work-Study Fellowships to the Bread Loaf Writers Conference. Her chapbook - Father's Occupation, Mother's Maiden Name - won the National Association of Press Women's Award for Best Book of Verse.

Colleen Michaels
'
poems have been made into installations on shower curtains, bar coasters, and the stairs to Crane Beach in Ipswich, Massachusetts. Her most recent installation of her poetry, Line Break, with sculptor Lillian Harden, appeared at the Peabody Essex Museum as part of the 2014 Massachusetts Poetry Festival. She received an Honorable Mention for the Allen Ginsberg Poetry Prize and was a finalist for the Split This Rock Poetry Contest. She directs the Writing Studio at Montserrat College of Art in Beverly, Massachusetts, where she hosts The Improbable Places Poetry Tour, bringing poetry to unlikely places like tattoo parlors, laundromats, and swimming pools

.

Chris Stroffolino

is the author of four full-length books of poetry: Speculative Primitive (2005); Stealer's Wheel (1999), Light As A Fetter (1997), Oops (1994). He has also published a book-length study of Shakespeare's 12th Night (IDG, 2001), as well as a collection of essays on late 20th century experimental poetry. Recipient of a NYFA and Fund-For-Poetry Grant, Stroffolino was Poet-In-Residence at Saint Mary's College from 2001 to 2006.
Spring 2014

Paola Corso
'
s
writing honors include a New York Foundation for the Arts Poetry Fellowship, the Sherwood Anderson Fiction Award, and recognition on The Pennsylvania Center for the Book
'
s Literary and Cultural Map. Corso
'
s new poetry books are The Laundress Catches Her Breath, winner of the 2012 Tillie Olsen Award in Creative Writing from the Working Class Studies Association, and Once I Was Told the Air Was Not for Breathing,
about
Pittsburgh
steelworkers and garment workers in The Triangle Shirtwaist Factory fire and in sweatshops today.
Suellen Wedmore

was awarded first place in the Writer's Digest rhyming poetry contest and was an international winner in the 2006 Atlanta Review poetry contest. Her chapbook Deployed was selected as winner of the Grayson Press chapbook contest, and she was selected for a writing residency at Devil's Tower, Wyoming. In 2009 she was a winner in the Obama competition sponsored by New Millennium Writings and her chapbook On Marriage and Other Parallel Universes was published by Finishing Line Press.

David Allen Sullivan

edits the Porter Gulch Literary , and serves on the Veterans Task Force Committee. Three poems from his first book, Strong-Armed Angels, were read on The Writer's Almanac by Garrison Keillor. Another two recent poems were selected by Alberto Rios and recorded as part of the permanent public art and poetry project Passage, in Phoenix, Arizona.
Winter 2013-2014

Julia Spicher Kasdorf has published three collections of poetry with the University of Pittsburgh Press, most recently Poetry in America. Among the previous collections, Eve's Striptease was named one of Library Journal's Top 20 Best Poetry Books of 1998, and Sleeping Preacher won the Agnes Lynch Starrett Poetry Prize and the Great Lakes College's Association Award for New Writing. She was awarded a 2009 NEA fellowship and a Pushcart Prize.

Kevin Varrone
'
s most recent project is box score: an autobiography, published as a free, interactive app for iPhone and iPad (available at the app store or at boxscoreapp.com). He is a 2012 Pew Fellow in the Arts

Nina Serrano

is a poet from Oakland, CA (B:1934) who has published a trilogy of poems, Heart Suite, including her poetry from 1969-2012. These include HEART'S JOURNEY: 1980-1999, published by Estuary Press, which won an 2013 award from Artist Embassy International.

Roger Bonair-Agard

is a native of Trinidad & Tobago, a Cave Canem fellow and author of three collections of poetry.including Bury My Clothes, (Haymarket Books 2013), which was long-listed for the National Book Award. He is the co-founder of NYC's louderARTS project. He teaches at the Cook County Juvenile Temporary Detention Center.
Fall 2013

Colette Inez
has authored ten books of poetry and a memoir, been published in more than seventy
anthologies and textbooks, Inez won Guggenheim
and Rockefeller fellowships, two NEA and Pushcart prizes and other awards.
has authored ten books of poetry and a memoir,
and read her work in over 150 colleges and universities. Inez won Guggenheim
and Rockefeller fellowships, two NEA and Pushcart prizes and other awards.

Michael Medrano

is the author of Born in the Cavity of Sunsets (2009 Bilingual Press), a ForeWord Magazine book of the year nominee. His work has appeared in The Cortland Review; North American Review; Bomay Gin; and Rattle among other publications.

Alejandro Murguía

is the author of

Southern Front

and

This War Called Love

(both winners of the American Book Award). His non-fiction book

The Medicine of Memory

highlights the Mission District in the 1970s during the Nicaraguan Solidarity movement. He is a founding member and the first director of The Mission Cultural Center. He was a founder of The Roque Dalton Cultural Brigade, and co-editor of

Volcán: Poetry From

Central America.
Jamaal May

is a poet, editor, and filmmaker from Detroit, MI where he taught poetry in public schools and worked as a freelance audio engineer and touring performer. His first collection of poems, Hum (Alice James Books, 2013), won the 2012 Beatrice Hawley Award. Winner of the 2013 Indiana Review Poetry Prize, his work also appears in journals such as POETRY, Ploughshares, the Believer, NER, and Kenyon Review.
Summer 2013

Jan Beatty

's books include The Switching Yard (2013), Red Sugar (2008, Finalist, Paterson Prize), Boneshaker (2002, Finalist, Milton Kessler Award), and Mad River (1994 Agnes Lynch Starrett Prize), all published by the University of Pittsburgh Press. Her limited edition chapbooks include Ravage, published by Lefty Blondie Press in 2012, and Ravenous, winner of the 1995 State Street Prize. For the past twenty years, Beatty has hosted and produced Prosody, a public radio show on NPR affiliate WESA-FM featuring national writers.

Of

Amy King

's most recent book from Litmus Press, I Want to Make You Safe, John Ashbery described Amy King's poems as bringing "abstractions to brilliant, jagged life, emerging into rather than out of the busyness of living." Safe was one of the Boston Globe's Best Poetry Books of 2011.
Laura Madeline Wiseman

's debut book of poetry is Sprung (San Francisco Bay Press). She is also the author of five chapbooks and the editor of Women Write Resistance: Poets Resist Gender Violence (Blue Light Press).

Jan Steckel

's first full-length poetry book, The Horizontal Poet (Zeitgeist Press, 2011), won a 2012 Lambda Literary Award. Her Mixing Tracks (Gertrude Press, 2009) won the Gertrude Press Fiction Chapbook Award. Her chapbook The Underwater Hospital (Zeitgeist Press, 2006) won a Rainbow Award for Lesbian and Bisexual Poetry.

Spring 2013
Sue Ellen Thompson
's poems have been read on National Public Radio by Garrison Keillor, have been featured in U.S. Poet Laureate Ted Kooser's nationally syndicated newspaper column, and have received numerous awards, including the 1986 Samuel French Morse Prize, the 2003 Pablo Neruda Prize, and two Individual Artist's Grants from the State of Connecticut.

Judy Juanita
is a writer who crosses the boundaries of genre, utilizing narrative, dialogue and journalism in poetry, to probe social issues. She was awarded New Jersey Arts Council Fellowships for poetry and an MFA in creative writing from San Francisco State University.

Dai Sil Kim-Gibson
, a North Korea born American, is a renowned independent filmmaker/writer, known for championing the compelling but neglected issues of human rights. She has received grants from the Rockefeller and MacArthur Foundations.
Winter 2012 - 2013

Maria Mazziotti Gillan

is a recipient of the 2011 Barnes & Noble Writers for Writers Award from Poets & Writers and the 2008 American Book Award for her book All That Lies Between Us (Guernica Editions). The Place I Call Home is from New York Quarterly Press. She has published 15 books of poetry, including The Weather of Old Seasons (Cross-Cultural Communications), Where I Come From, Things My Mother Told Me, and Italian Women in Black Dresses (Guernica Editions). Her latest book is "The Place I Call Home" (NYQ Books, 2012) and she has book forthcoming in April 2013, entitled Writing Poetry to Save Your Life: How to Find the Courage to Tell Your Stories from MiroLand Publishers (Guernica).

Sharon Doubiago'

s memoir, My Father's Love/Portrait of the Poet as a Young Girl, Volume One, was a finalist in the Northern California Book Awards in Creative Non Fiction, 2010. Volume Two, childhood's legacy into adulthood, was published in 2011. She has published two dozen books of poetry, short stories, essays and memoirs, winning three Pushcarts in these genres.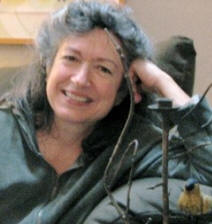 Susan Kelly-DeWitt

Susan Kelly-DeWitt is a former Wallace Stegner Fellow and the author of The Fortunate Islands (Marick Press), eight previous small press collections and her newest online chapbook, Season of Change (also known as Mudlark No. 46: She is currently a member of the National Book Critics Circle, a contributing editor for Poetry Flash and a blogger for Coal Hill Review.

Alice Elizabeth Rogoff

has been an editor of the Haight Ashbury Literary Journal since 1984. Her book Mural won a Blue Light Press Book Award and Barge Wood was published by CC. Marimbo in 2012.
Fall 2012

Adam David Miller

edited Dices or Black Bones: Black Voices of the Seventies, and is recipient of the California Teachers Association Award for best anthology. His own collection, Forever Afternoon, won the first Naomi Long Madgett Award in 1994. His most recent collection is The Sky Is A Page, New & Selected Poems, 2010. He was awarded the Berkeley Poetry Festival Lifetime Achievement Award in 2011 and the PEN Oakland Josephine Miles National Literary Award for Lifetime Achievement.

Nellie Wong

's latest book, Breakfast, Lunch, Dinner, was released in June 2012 by Meridien PressWorks. Two of her poems are engraved at public sites in San Francisco. She has been active in the women's, labor, people of color, immigrant rights, and socialist movements.

Editor-in-Chief of PADDLEFISH.

Jim Reese

's new book ghost on 3rd (NYQ Books 2010) was nominated for the Pulitzer Prize in letters by New York Quarterly Books.He was a Finalist for the 2010 Milt Kessler Poetry Award. Since 2008, Reese is part of the National Endowment for the Art's interagency initiative with Department of Justice's Federal Bureau of Prisons.

Patty Seyburn

has published three books of poems: Hilarity (New Issues Press, 2009),

Mechanical Cluster

(Ohio State University Press, 2002) and Diasporadic (Helicon Nine Editions, 1998). Recently been published in Boston Review, DIAGRAM and Hotel Amerika, she is an Associate Professor at California State University, Long Beach and co-editor of POOL: A Journal of Poetry. She recently won a 2011 Pushcart Prize
Summer 2012

Pamela Gemin

is author of two poetry collections--most recently Another Creature from University of Arkansas Press--and editor / co-editor of three University of Iowa Press poetry anthologies, most recently Sweeping Beauty: Women Poets do Housework.

M. L. Liebler is author of thirteen books including the Award winning
Wide Awake in Someone Else's Dream
(Wayne State University Press 2008) featuring poems written in and about Russia, Israel, Germany, Alaska and Detroit.
Wide Awake
won both The Paterson Poetry Prize for Literary Excellence and The American Indie Book Award for 2009.
W. D. Ehrhart
is author or editor of nineteen books of poetry and prose, most recently The Bodies Beneath the Table (Adastra Press, 2010). A Marine Corps veteran of both the Vietnam War and Vietnam Veterans Against the War, he has received an Excellence in the Arts Award from Vietnam Veterans of America and the President's Medal from Veterans for Peace.

Susan Cohen

is the author of Throat Singing (Word Tech/Cherry Grove Collections; 2012). Her poems have won the Rita Dove Poetry Award, the Anderbo Poetry Prize, an Atlanta Review International Publication Prize, and a New Millennium Writings Best Poem Award. She's also been a River Styx International Poetry Contest winner and a Pushcart Prize nominee.
Spring 2012

Vivian Shipley

was nominated for the Pulitzer Prize five times, she has published eight books of poetry and six chapbooks. All of Your Message Have Been Erased, published in 2010 by Southeastern Louisiana University, was nominated for the Pulitzer Prize, won the 2011 Paterson Award for Sustained Literary Achievement, the Sheila Motton Book Award from New England Poetry Club, and the CT Press Club Prize for Best Creative Writing. She has received the Library of Congress's Connecticut Lifetime Achievement Award for Service to the Literary Community.

Jacquelyn Malone

has been a recipient of a National Endowment for the Arts Fellowship grant in poetry. Her work has appeared in POETRY, Beloit Poetry Journal, Cimarron Review, Cortland Review, Ploughshares, and Poetry Northwest.

Matthew Lippman
is the author of two poetry collections, MONKEY BARS (Typecast Publishing) and THE NEW YEAR OF YELLOW (Sarabande Books.) He is the recipient of the 2010 Jerome J. Shestack Poetry Prize from THE AMERICAN POETRY REVIEW.
Winter 2011-2012

Thomas Lux

has two books forthcoming in 2012--A Child Made of Sand (poems, Houghton Mifflin Harcourt) and From the Southland (nonfiction, Marick Press). He is Bourne Professor of Poetry at the Georgia Institute of Technology. He lives in Atlanta.

Dorothy Wall

(www.dorothywall.com) is author of the forthcoming Identity Theory: New and Selected Poems, 1980-2010 (February 2012), Encounters with the Invisible: Unseen Illness, Controversy, and Chronic Fatigue Syndrome and coauthor of Finding Your Writer's Voice: A Guide to Creative Fiction. Her poetry, essays and articles have appeared in numerous journals and magazines, including California Magazine, The Writer, Witness, Bellevue Literary Review, Sonora Review, Under the Sun, Puerto del Sol, and Nimrod.

Naomi Ruth Lowinsky

's

poems have been widely published, most recently in the online literary magazines Levure Litteraire, Emprise Review, and in Spillway, Visions International, New Millennium Writings, Quiddity, Runes, Sierra Nevada Review and Spoon River, as well as in the anthologies Child of My Child and When the Muse Calls. Her poem "Madelyn Dunham, Passing On" won first prize in the Obama Millennium Contest.
Fall 2011

Forest Gander

's recent books include the novel As a Friend, the (just-released) book of poems Core Samples from the World, and the translation Firefly Under the Tongue: Selected Poems of Coral Bracho (PEN Translation Prize Finalist), all from New Directions. A United States Artists Rockefeller Fellow, Gander is recipient of fellowships from the NEA, the Guggenheim, Howard, and Whiting foundations.

Genny Lim

's

poetry books are Winter Place from the San Francisco Kearny Street Workshop and Child of War from Kalamku Press (Univ. of Hawaii). She is author of two plays: Paper Angels and Bitter Cane and the nonfiction book Island: Poetry and History of Chinese Immigrants on Angel Island (Univ. of Washington).

Mary Mackey
is the author of twelve novels and six collections of poetry, including Sugar Zone (Marsh Hawk Press, 2011 http://www.marshhawkpress.org ). Her poems have been praised by Wendell Berry, Jane Hirshfield, Dennis Nurkse, Ron Hansen, Dennis Schmitz, and Marge Piercy for their beauty, precision, originality, and extraordinary range.

Nina Corwin
'
s new book of poems is The Uncertainty of Maps.Her first book of poems is Conversations with Friendly Demons and Tainted Saints.

Summer 2011
Special Feature -
Mark Jarman

Mark Jarman

's most recent collection of poetry is Bone Fires: New and Selected Poems. He has also published two books of essays about poetry, The Secret of Poetry and Body and Soul: Essays on Poetry. His honors include the Lenore Marshall Prize, the Poets' Prize, and a Guggenheim fellowship in poetry.

Stewart Florsheim

was the editor of Ghosts of the Holocaust, an anthology of poetry by children of Holocaust survivors (Wayne State University Press, 1989).In 2005, Stewart won the Blue Light Book Award for The Short Fall From Grace (Blue Light Press, 2006). His new collection, A Split Second of Light, was published by Blue Light Press in 2011.

Gary Metras

has poems in recent issues of Heavy Bear, Poetry East, Poetry Salzburg Review, Common Ground Review,

and

Istanbul Literary Review

. His chapbook,

Francis d'Assisi 2008

(Finishing Line Press), was a finalist for the Massachusetts Book Award.

His Two Bloods: Fly Fishing Poems

won the Split Oak Press Chapbook Award for 2010

Alison Luterman

's two books of poems are: The Largest Possible Lif

e (Cleveland State University Press,) and

See How We Almost Fly (Pearl Editions.) Her work has been published in The Sun, Poetry East, Kalliope, Oberon, in the anthology Poetry 180

, and on subway trains and busses in San Francisco and Portland, Oregon.
Spring 2011

Jeanne Marie Beaumont

is the author of Burning of the Three Fires (BOA Editions, 2010), Curious Conduct (BOA Editions, 2004), and Placebo Effects, selected by William Matthews as a winner in the National Poetry Series and published by Norton in 1997. Her poems have been published in numerous anthologies

Marjorie Saiser

has five books of poetry, most recently Rooms (Pudding House Publications, 2010) and Beside You At The Stoplight (The Backwaters Press, 2010). Her credits include the Little Blue Stem Award and the Leo Love Award.

She has published poems in Prairie Schooner, Georgia Review, Zone 3, CrazyHorse, Crab Orchard Review, Smartish Pace, and Cream City Review
.
Christina Pacosz

' poetry/writing has appeared in literary magazines and online journals for almost half a century. A poet-in-the-schools and a North Carolina Visiting Artist, she has published several books of poetry, including Greatest Hits, 1975-2001, Pudding House, 2002, a by-invitation-only series. Her chapbook, Notes from the Red Zone, originally published by Seal Press in 1983, was selected as the inaugural winner of the ReBound Series by Seven Kitchens Press in 2009.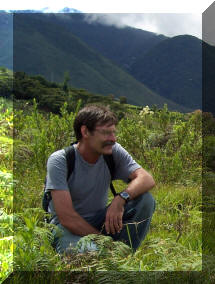 Clifton Ross
' poems, first published in "Translations from Silence" (2009, Freedom Voices Publications, www.freedomvoices.org) ,won a Josephine Miles Award from PEN Oakland in 2010. Clifton's book , "Fables for an Open Field" was published in 1994 and his work appeared in "When Good Dogs have Bad Dreams: Four American Poets" (1996, Stride Publications, UK). Clifton translated Latin American poetry, including Ernesto Cardenal's epic poem, "Quetzalcóatl" (1990, New Earth Press, Stride Publications)
Winter 2011

Special Feature Stephen Dunn
's awards include the Academy Award in Literature from The American Academy of Arts & Letters, The Paterson Award for Sustained Literary Achievement, Fellowships from the Guggenheim and Rockefeller Foundations, three NEA Creative Writing Fellowships, a Distinguished Artist Fellowship from the NJ State Council on the Arts, the Levinson and Oscar Blumenthal Prizes from Poetry, the Theodore Roethke Prize from Poetry Northwest, the James Wright Prize from Mid-American Review, and many others.

Melissa Stein
's poetry collection Rough Honey won the 2010 APR/Honickman First Book Prize, selected by Mark Doty, She has received residency fellowships from Yaddo, the MacDowell Colony, and the Djerassi Foundation, and has won awards from Spoon River Poetry Review, Literal Latte, and the Dorothy Sargent Rosenberg Foundation

William Archila

's has been awarded the Alan Collins Scholarship at the Bread Loaf Writers' Conference. He has also received a nomination for a Pushcart Prize in 2010. His first book The Art of Exile is the recent winner of the Emerging Writer Fellowship Award from the Writer's Center and the International Latino Book Award. The Art of Exile was also featured in "First Things First: The Fifth
Annual Debut Poets Roundup" — the Jan/Feb 2010 issue of Poets & Writers.

Karen Kovacik

teaches at Indiana University-Purdue University Indianapolis. Her awards include a Trustees' Teaching Award, Charity Randall Citation from the International Poetry Forum, Best Book of Indiana Award for Metropolis Burning, Fulbright Research Grant to Warsaw and others.