PoetryMagazine.com
Since 1996 Volume XXII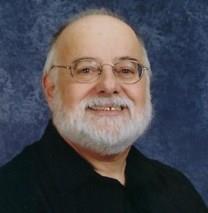 S

alvatore Buttaci:


Poet-Author-Publisher-Teacher


June 12, 1941 - April 18, 2018




Salvatore St.John D'Amico Buttaci


Sal Buttaci was born in Brooklyn, NY in 1941, the year we entered World War II. His family relocated to New Jersey and Sal did his elementary school and secondary schooling at Holy Family School in Union City, and his undergraduate studies at Seton Hall where he served as Poetry Editor to the Bayley Review, the literary organ of Seton Hall. He did his Graduate Work at Rutgers University, receiving a Masters Degree. Sal was instrumental in helping to keep ROTC training out of Seton Hall as it was a contentious time during the Vietnam War.

After college Sal and his college friend Jack Azarch, along with artist Richard Schiff established ISSUE PRESS International in 1969 from their offices in Greenwich Village. ISSUE was an interdisciplinary magazine featuring articles by Architects David Otwell of Britain and Gustaf Schaap of Holland, who were both engaged in the new science called "city planning. The music Editor was Francoise Baschet of France, an inventor with his brother of new musical instruments. It published until 1974.

Sal published hardcover anthologies called New Worlds Unlimited, for over 14years and Mary Barnet, of PoetryMagazine.com, was represented for 11 years running. Sal was highly active as a reader of his poet at Libraries, bookstores, cafes, and clubs. He read twice with poets of PoetryMagazine.com at the now-defunct Baggot Inn on West 3rd street in Greenwich Village, NY.

Butacci published many volumes of his work, including award-winning "shorts", 21st-century abbreviated fiction, featured on Amazon.

Always active, Sal organized and participated in many Poetry Circles, serving as President of the New Jersey Poetry Association, in Princeton.

To earn his living, Sal was a teacher; he taught at the elementary school level and the secondary school level, until retiring to West Virginia with his wife of many decades, Sharon Bateman Buttaci.

A devout Catholic all his life, Sal is lovingly remembered for his fine words, gentle manners, and his mind; ever seeking a connection between his Spiritual Truth and the fundamental incongruities of our World.




FIVE FOR THOSE WHO THINK
ALL POEMS SHOULD RHYME
1
I love cherry ices and hot bathroom showers,
The sweet blossoms of colorful flowers,
The bright beam that shine from lonely lighthouses,
My Sharon who cheers me in my bluest hours:
All gifts from a Good God with Almighty Powers,
And don't forget what above all else towers–
God's Love from which Satan repeatedly cowers.
I pray forgiveness on my life's path that narrows.
2
Ever wonder about the unseen mite,
that villain invading our day and night?
Sneezing and sniffling, and eyes blinking in light?
Invisible armies too hard to fight?
What can we do if we can't feel their bite?
I tell you, friends, it just isn't right?
3
Last night I tried but could not sleep.
Dancing rhymes escaped the deep
from dark sub consciousness, they leaped.
Without a pen or pad to reap,
I wondered if the poems would keep
till sunrise when I'd write or weep.
4
When I was young, what did I know?
The ladder called me, "Up you go."
If I'd been wise
(no great surprise),
I would have seen the brighter glow
that shone from skies,
but the years attest that I'd been slow.
5
My heart says when the songbird
and the daisies meet
on hallowed ground beneath that tree,
from petaled lips and tuneful beak
come greetings and the words they speak,
not idle talk
but tales of seed and songful glee.
#
(c) 2018 by Salvatore Buttaci
PoetryMagazine.com is published by Gilford Multimedia LLC www.nycny.net