PoetryMagazine.com
Charlotte Mandel
USA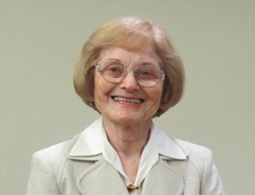 Charlotte Mandel has published eight books of poetry, the most recent, Life Work from David Robert Books. Previous titles include Rock Vein Sky and Sight Lines from Midmarch Arts Press, and two poem-novellas of feminist biblical revision—The Life of Mary, with foreword by Sandra M. Gilbert, and The Marriages of Jacob. Her verse play, The Gardener's Wife appears on Verse Wisconsin, with audio. She founded and coordinated the Eileen W. Barnes Award to publish a first book by a woman over forty, and edited Saturday's Women, co-edited by Rachel Hadas and Maxine Silverman. Her awards include the New Jersey Poets Prize, two fellowships in poetry from New Jersey State Council on the Arts, residencies at art colonies including a Geraldine R. Dodge Foundation fellowship at Yaddo.
An independent scholar, she has published a series of essays on the role of cinema in the life and work of H. D., as well as studies of Muriel Rukeyser, May Sarton, and Hayden Carruth. She recently retired from teaching poetry writing at Barnard College Center for Research on Women.
For Montclair Art Museum she has twice presented "A Poet Speaks to Art", reading her poems in response to works of art with images of the art projected on screen. Forthcoming from David Robert Books is a collaborative book, Through a Garden Gate, poems in response to stunning images of a garden created and photographed by Vincent Covello. The project is also available as a reading with slide visuals. Visit her at www.charlottemandel.com.
Approaching Blindness

Given clear horizon, the erratic

lenses of my eyes follow a slow blue

crescent of darkness ascending. Steepness

of the meadow slope dissolves in earth's

shadow--tonight rotates into view.


Edges lose power. Cataracts shatter

the naked geometry of the moon

into brushstrokes of luminous scribble.

Sure of my field as any blade of grass,

I take no care. Breathing is sight re-tuned:


September odors of earth after rain

reveal roots alive with tilling motion.

It is not the bird I see, talons fast

within a weave of scrub twigs, but its dart

into flight--scrim of leaf in commotion,


skin's prickle--as though a night spider's first

thread has been cast as far as it may go.

I lift my face to tracking calls of crows,

to keys of black wings releasing tumblers

beyond our web of sky. Not a wing stumbles.


[In Sight Lines, Midmarch Arts Press, 1998; first appeared in New Millenium Writings]
© Copyright, 2014, Charlotte Mandel.
All Rights Reserved.