Monica Helene Thomas
USA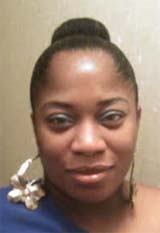 Monica
Helene
Thomas
book author of 5 published fiction books. "My Brother's Keeper", "What a Crooked Web We Weave", "I'll Never Amount to Nothing So You Say" , "A Friend's Betrayal" and "Nobody's Child" are just among her published works. She's a television pilot writer and an inventor.
Monica
H.
Thomas
resides in Gainesville, Florida U.S.A
Do you know
Do you know how hard it is to keep yo head up with a smile on your face,
they tell us all of our issues has to do with race,
if you're a felon the only weapon of protection allowed for you is a can of mace,
the death toll is just as high as the birth rate in every state,
you know your time is up when they squeeze the trigga, it's check-mate,
if you survive you know it's just a matter of time you'll die anyways at a later date!
© Copyright, 2015, Monica Helene Thomas.
All Rights Reserved.