PoetryMagazine.com

Kurt Schweigman
USA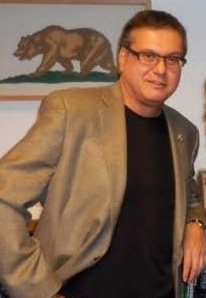 Kurt Schweigman is co-editor of Red Indian Road West: Native American Poetry from California (Scarlet Tanager Books, 2016). His poetry appears in Shedding Skins: Four Sioux Poets (Michigan State University Press, 2008). Kurt was a featured poet at the prestigious Geraldine R. Dodge 12th Biennial Poetry Festival and the first spoken word poet to receive an Archibald Bush Foundation artist fellowship in literature. Although retired from competition, he has won Poetry Slams across the United States and in Germany. Kurt has a Master of Public Health degree in Epidemiology from the University of Oklahoma. Born and raised in Rapid City, South Dakota, he now resides in Oakland and is an enrolled member of the Oglala Sioux Tribe.
Leaves, Living, Leaving
hiking Temescal Park
wind gust rotates small dried leaves
rolling in a manner of ocean surf
no people around
chilled air
beads of sweat
new aching heart
rare vignettes experienced only once
brief one act solitary play
wishing its death bed visit
reliving those handful of seconds
you cancelled coming this summer
so much I wanted to share
mecca of all bookstores, City Lights
curios of Radio Habana in the Mission
taco trucks of East Oakland
paprika colored sunsets over I-980
from my balcony
…intertwined in your beauty
showing you how the leaves tumbled
© Copyright, 2016, Kurt Schweigman.
All Rights Reserved.