PoetryMagazine.com



Dai Sil Kim-Gibson
USA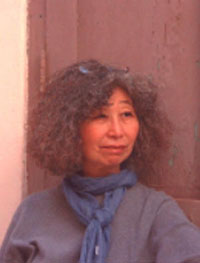 A North Korean American, Dai Sil Kim-Gibson is a renowned independent filmmaker/writer, known for championing the compelling but neglected issues of human rights. All of her films garnered many awards, including the Kodak Filmmaker Award, and were screened at numerous festivals worldwide, in addition to national broadcast on PBS and on the Sundance Channel in the United States. She has received grants from the Rockefeller and MacArthur Foundations. Formerly professor of religion at Mount Holyoke College with a Ph.D in religion from Boston University, and an author of many articles, Silence Broken: Korean Comfort Women is her first book (The Philadelphia Inquirer, "unforgettable") and her second book is Looking for Don: A Meditation. She has annotated and compiled a memoir by her late husband, Donald D. Gibson, Iowa Sky: a Memoir, which can be ordered on Amazon.com or on Barnesandnoble.com.
Cotton Dress
1

There was a time in my youth
When I wanted to wear a silk dress
Looking soft and elegant
Dreaming of my soul mate.

Now my hair is gray
Deep sorrow flows from
Eyes watery with longing

I would rather wear a cotton dress
Looking for a patch of blue in the sky
Dark with clouds.

2

I want to walk on the scarred earth
And look for starving children
In abandonment
My chest heaving with hope
To give them a moment of full stomach
My head bowed deep.

3

I will join in your travel,
I hear my soul mate telling me

"I will live intensely,
In my coarse cotton dress,"
I say in whisper.
© Copyright, 2014, Dai Sil Kim-Gibson .
All Rights Reserved.