PoetryMagazine.com



Guest Canadian Editor
Glen Sorestad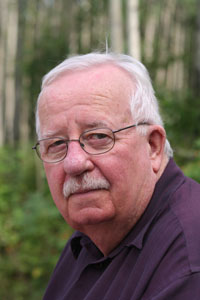 An Introduction to Six Canadian Poets, June 2015
Canada has produced many remarkable poets over the years, from Bliss Carman to Leonard Cohen and Margaret Atwood. Itís safe to say that poetry in Canada today is alive and well, aided and abetted by a lively small press scene that turns out hundreds of new poetry volumes yearly. The most recognized contemporary poets in our country tend to come from the densely populated central part of our country with its greater concentration of poets and publishers. I chose for this special feature six poets whose work I admired and who are distinctive and distinguished, while at the same time under-recognized for their poetic achievements. I hope the reader will enjoy both their insights and their craft, while getting a sense of each poetís unique take on what it means to live and work where they have chosen to locate themselves in this impossibly large country that stretches from sea to sea to sea. We invite and encourage your response to the poems of this special feature.
Glen Sorestad is a much published poet whose work has appeared in literary magazines, reviews and journals, as well as online literary websites in many countries. His poems have appeared in more than twenty of his own books and chapbooks, in over sixty anthologies and texts, and have been translated into seven languages. His latest book of poems is Hazards of Eden: Poems from the Southwest, published earlier this year by Lamar University Press. Sorestad lives in Saskatoon with his wife Sonia.
© Copyright, 2015, Glen Sorestad.
All Rights Reserved.