PoetryMagazine.com

Ned Randle
USA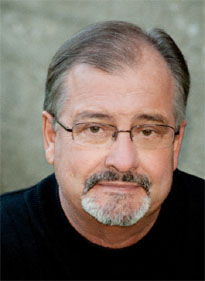 Ned Randle has published short stories, the most recent, "The Amazing Doctor Jones", in Cigale Literary Magazine, Summer 2012, and a number of poems in literary publications such as The Spoon River Quarterly, Circus Maximus, Seven Stars Poetry, Poydras Review, Emerge Literary Journal, Barnwood International Poetry Magazine, The New Poet and Hamilton Stone Review (Sept. 2012). His chapbook, Prairie Shoutings and Other Poems, was published by The Spoon River Poetry Press, Bradley University. His collection of poetry Running at Night-Collected Poems 1976-2012 will be released April 1, 2013 by Coffeetown Press, Seattle. His novel Baxter's Friends will be released June 1, 2013 also by Coffeetown Press.
HEARTACHE
Layers of pain rot;
Compost;
The field mice breed there,
at birth
only a pin prick.
Heartache first appeared in
poydras review, September 20, 2012
© Copyright, 2012, Ned Randle .
All rights reserved.