Ghassan Zaqtan


PALESTINE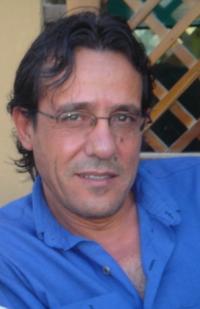 Fady Joudah has translated Ghassan Zaqtan's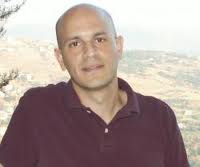 Like a Straw Bird It follows Me (Yale Press, 2011) into English. He won the Yale Younger Poets Award for his first book of his own poetry. His own 2nd poetry collection, Alight, was released by Copper Canyon Press in 2013.
Ghassan Zaqtan is one of the most prominent Palestinian poets writing today. He has written ten collections of poetry and two novels. His work has been translated into several languages. Like a Straw Bird It Follows Me is the first translation of his work into English..
THE DEAD IN THE GARDEN
Donít open the window
donít wake up
I beg you donít wake upÖ
they were dancing on the garden grass
as if they were the gardenís motive
or its meditation
and they were screaming there

Beneath the light
their dust was coming apart

it had rained at night
all night
© Copyright, Ghassan Zaqtan.
All rights reserved.