PoetryMagazine.com



Ellen Bass
USA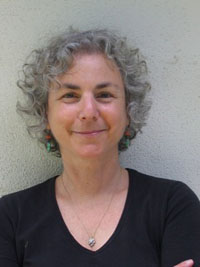 Ellen Bass's books of poetry include The Human Line (Copper Canyon Press, 2007) which was named a Notable Book of 2007 by the San Francisco Chronicle and Mules of Love (BOA, 2002) which won the Lambda Literary Award.

.

She co-edited (with Florence Howe) the groundbreaking No More Masks! An Anthology of Poems by Women (Doubleday, 1973). Her work has been published in The Atlantic, The American Poetry Review, The New Republic, The Progressive, The Kenyon Review and many other journals. Among her awards for poetry are a Pushcart Prize, the Elliston Book Award, The Pablo Neruda Prize from Nimrod/Hardman, the Larry Levis Prize from Missouri Review, and the New Letters Prize. Her nonfiction books include Free Your Mind: The Book for Gay, Lesbian and Bisexual Youth and Their Allies (HarperCollins, 1996), I Never Told Anyone: Writings by Women Survivors of Child Sexual Abuse (HarperCollins, 1983) and The Courage to Heal: A Guide for Women Survivors of Child Sexual Abuse (HarperCollins, 1988, 2008) which has sold over a million copies and been translated into twelve languages. She teaches in the MFA writing program at Pacific University and at conferences and workshops nationally and internationally.
Looking at a Diadegma insulare Wasp
Under a Microscope
The Diadegma insulare is about 1/8 inch long
As I adjust the focus, it's cleaning its head,
using both appendages,
running them from what would be the nape
of its neck up over the crown
and down its face, not unlike a person
drying after a shower or a swim. The gesture
so familiar, in spite of the exotic cranium,
round and shiny as a pearl of caviar
and overwhelmed by two huge eyes,
more like shields, carmine red
with perfectly spaced black dots.
The wasp swivels its head
on a neck thin as sewing thread.
And of course there are the wings
with their unique venation,
the segmented antennae
and barbed legs, the feet
with their twin splayed tarsi,
and that wasp waist, shocking
how anything that long and slender
could conduct the business of life.
All the while the thorax is expanding
and contracting, making me aware
of my own shallow breath.
And now it starts the head polishing anew,
slicking and twisting. Iím transfixed.
A child again, staring through the hall window
that looked across the alley
into the bedroom of Zopher's daughter
as she unbuttoned her blouse, shucked off her skirt,
and stood there in her nylon slip, illuminated
by the single ceiling bulb, brushing
and brushing her black lacquered hair.
© Copyright, Ellen Bass.
All rights reserved.